Fluent Search version 0.9.30.0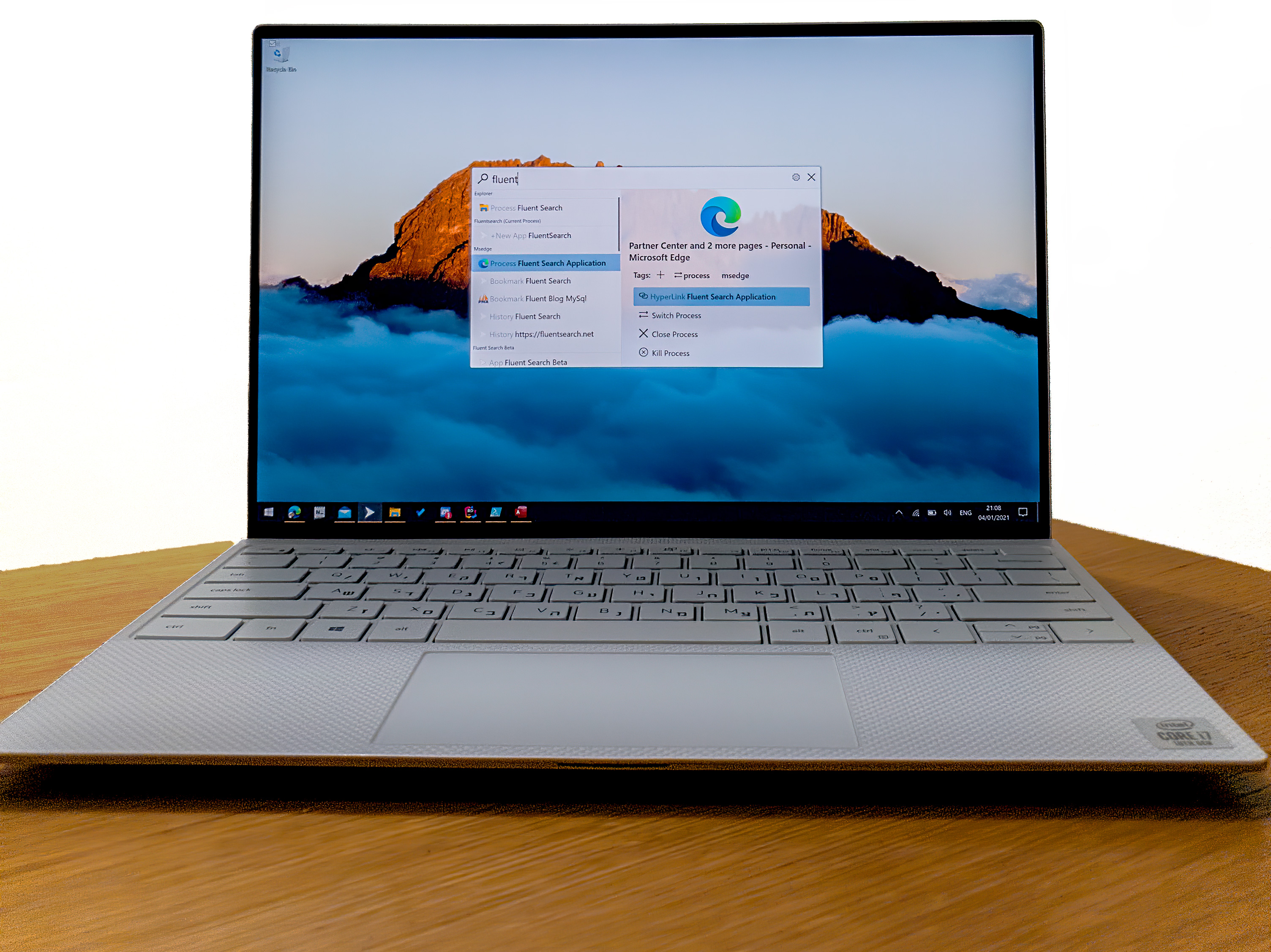 Fluent Search version 0.9.30.0
Refreshed UI
Every window of Fluent Search has now very subtle rounded corners.
In addition, all colors, transparency effects and the overall design language has been improved in all windows.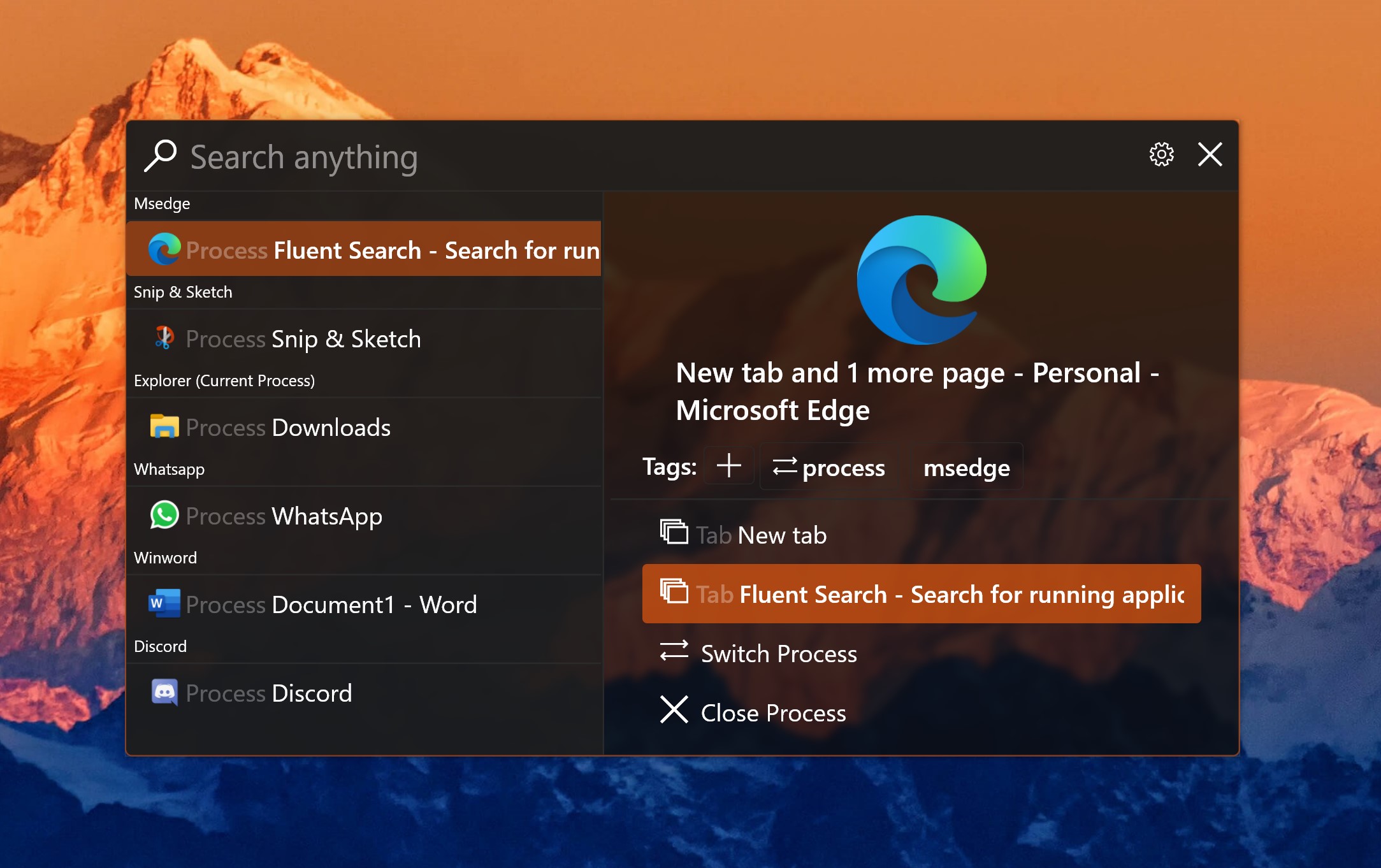 Search Tags Folders
You can now assign search tag to any search result.
This allows you to group results that are not necessarily relate to each other in "folders".
Full changelog
New UI refresh - all windows now have rounded corners and improved color consistency
New feature "Custom Search Tags" - you can now assign search tags to any search result
Added setting for keeping the search window size (width and height)
Added setting for whether to search in specific search app only if the search contains search tag
Added new search operation for processes - "Kill process" (in case you got some annoying apps)
Added log for when loading specific plugin fails (in the plugin directory)
Improved file search finding relevant results
Improved theme switching time
Improved rendering performance
Improved startup time
Improved installation - install file - 110mb->60mb, install directory - 280mb->170mb
Improved process search algorithm
Fixed tab not inserting search tag when a search tag already exists
Fixed inconsistent colors in the settings window
Fixed search operation buttons not
Fixed search window content going out of border
Fixed To Do rename not showing search result
Fixed full-screen processes not showing in the search results
Fixed search result selection lost when removing search result (E.g close process)
Thanks for all the feedback!
Feel free to contact me for any suggestion/issue on support@fluentsearch.net