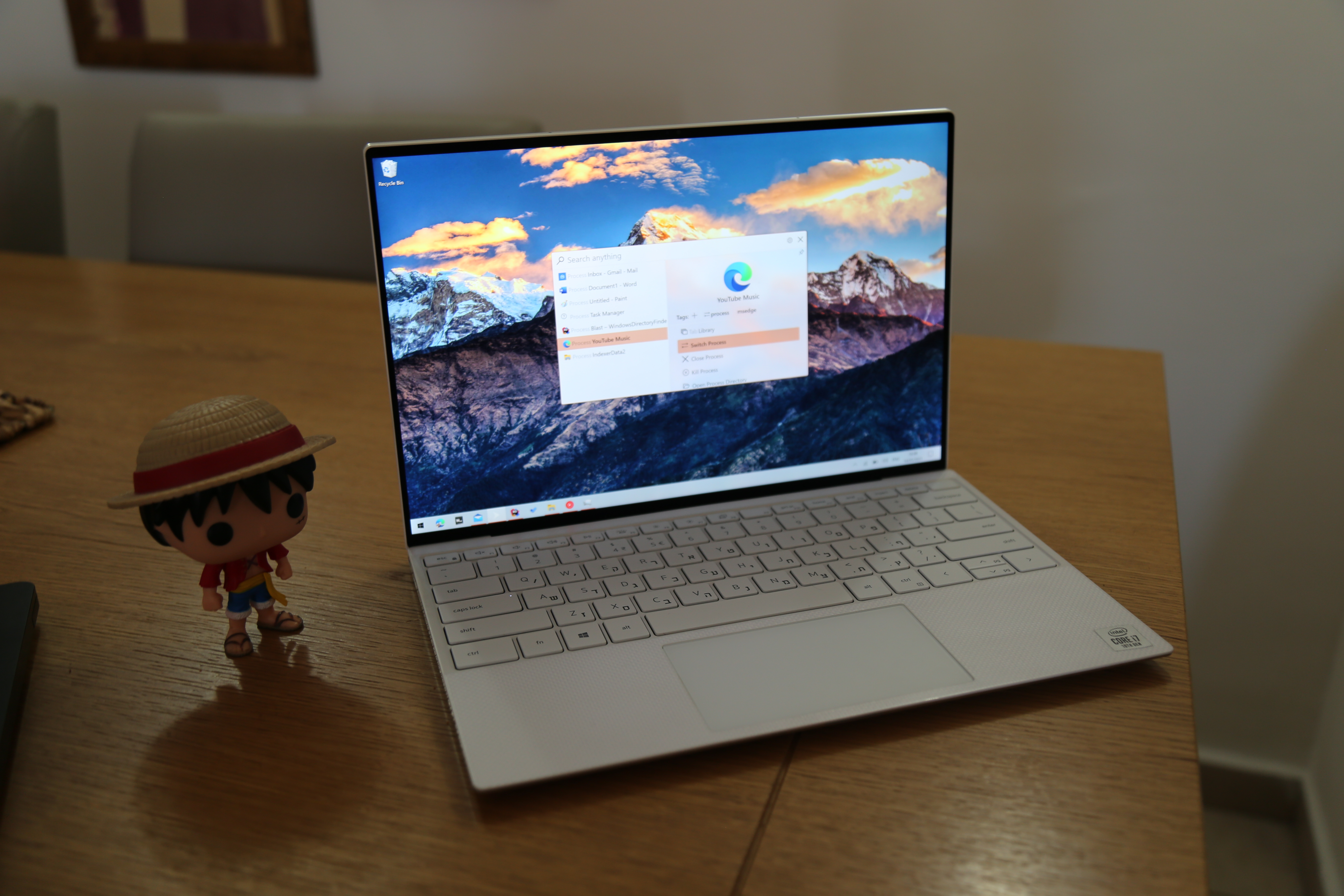 What is Fluent Search
Fluent Search is a fast and easy-to-use search application that lets you search for running applications, browser tabs, bookmarks, files, and more. Unlike Windows Start Menu, Fluent Search focuses on continuing existing work, it let you jump easily between running application and browser tabs and find files based on your current workflow.
Search Applications
Fluent Search uses Search Applications to find results. Each search application uses different computer resources and can be configured in the settings. The results from all the Search Applications are aggregated by running applications. The default search applications are Files, Apps, Screen, Processes, Commands, Calculator, and Web.
Main Features
Since Fluent Search can search through almost any resource on your computer it can be used for many scenarios. The following are just highlighting of its current capabilities.
Running Apps and in-app Content
Fluent Search can search for any open windows, as well as application-specific content inside them, like tabs, buttons, hyperlinks, and more.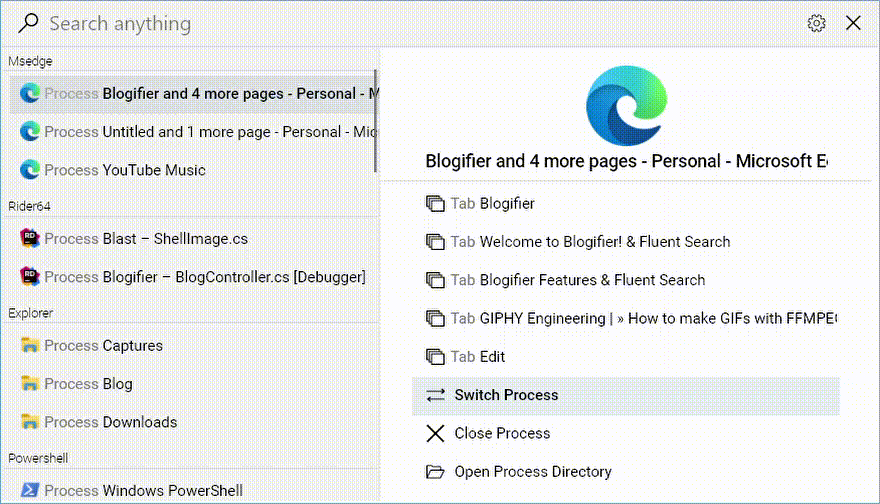 Search Tags
Fluent Search uses Search Tags to pinpoint specific results you are looking for. Each Search Application provides tags for its search results and by searching for specific tag you can easily filter them. Use Search Tags to filter files based on their parent directory, search for browser history, find results based on running applications, and more.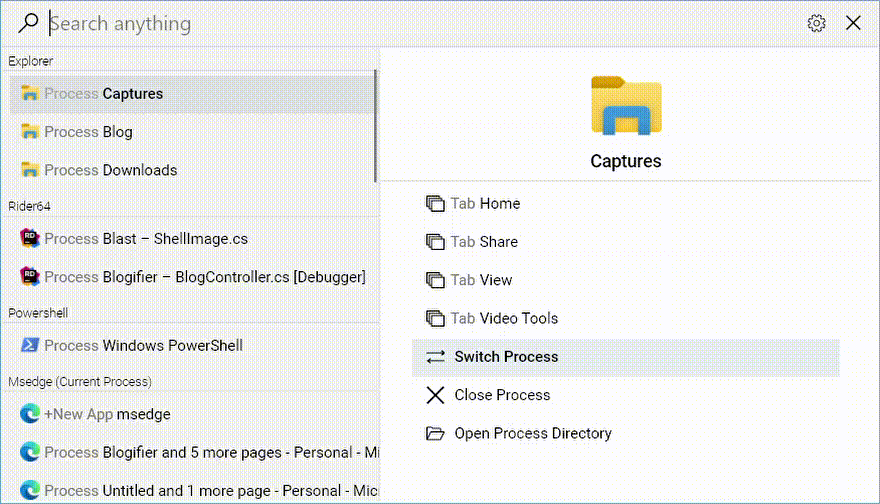 Search Awareness
Fluent Search is aware of your current workflow, using Machine Learning models that are trained based on your search history (everything is saved only locally). For example, you have your Blog website in your browser and your Blog code in your code editor, Fluent Search will present you the relevant result based on whether you use browser or your code editor.
Video