Fluent Search is now available!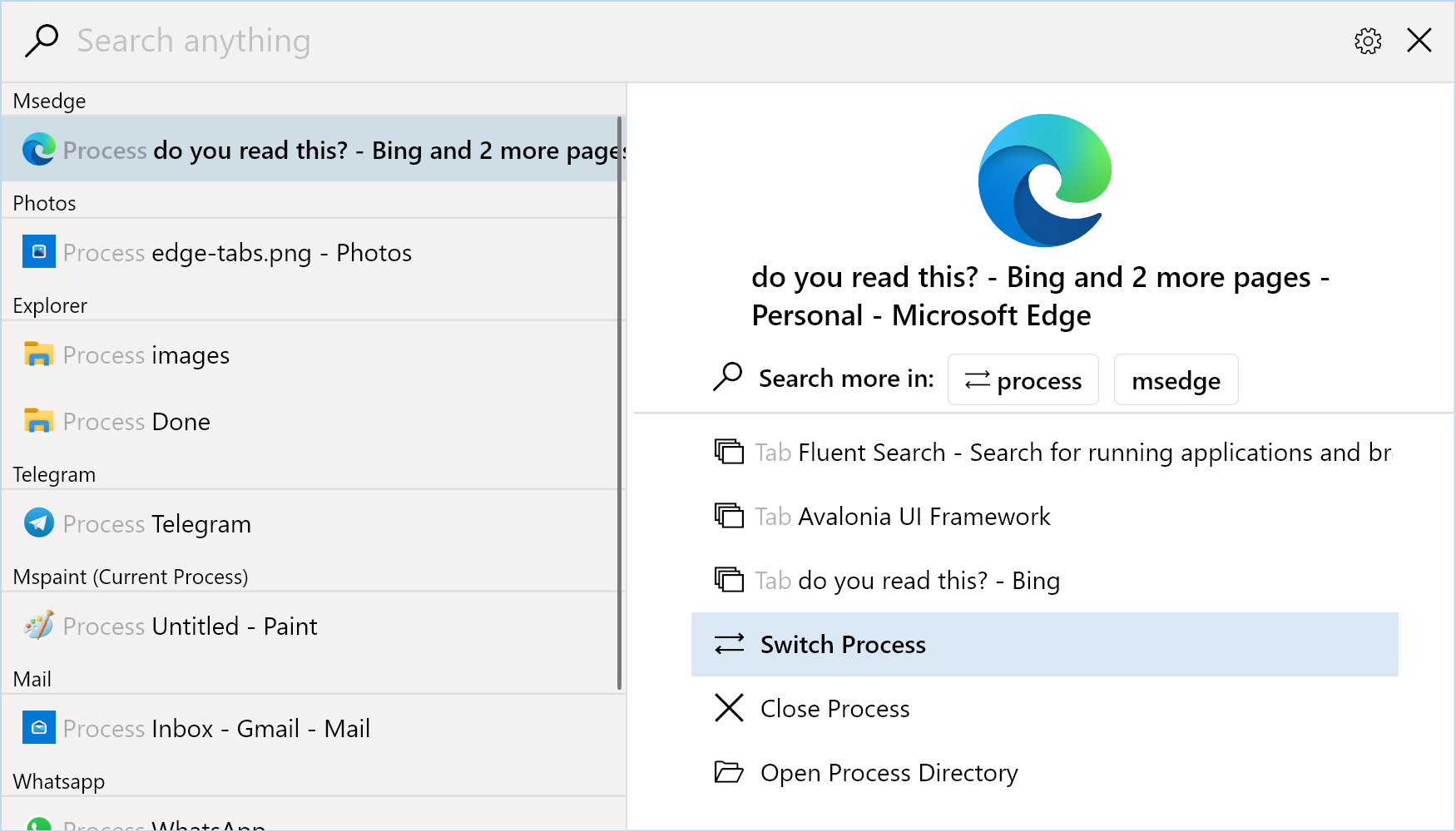 Fluent Search is now available
Fluent Search (previously known as Blast Search) is now available to download through the Microsoft Store.
What's new from Blast Search
The name was not the only thing changed, Fluent Search has many new features and improvements over Blast Search.
New UI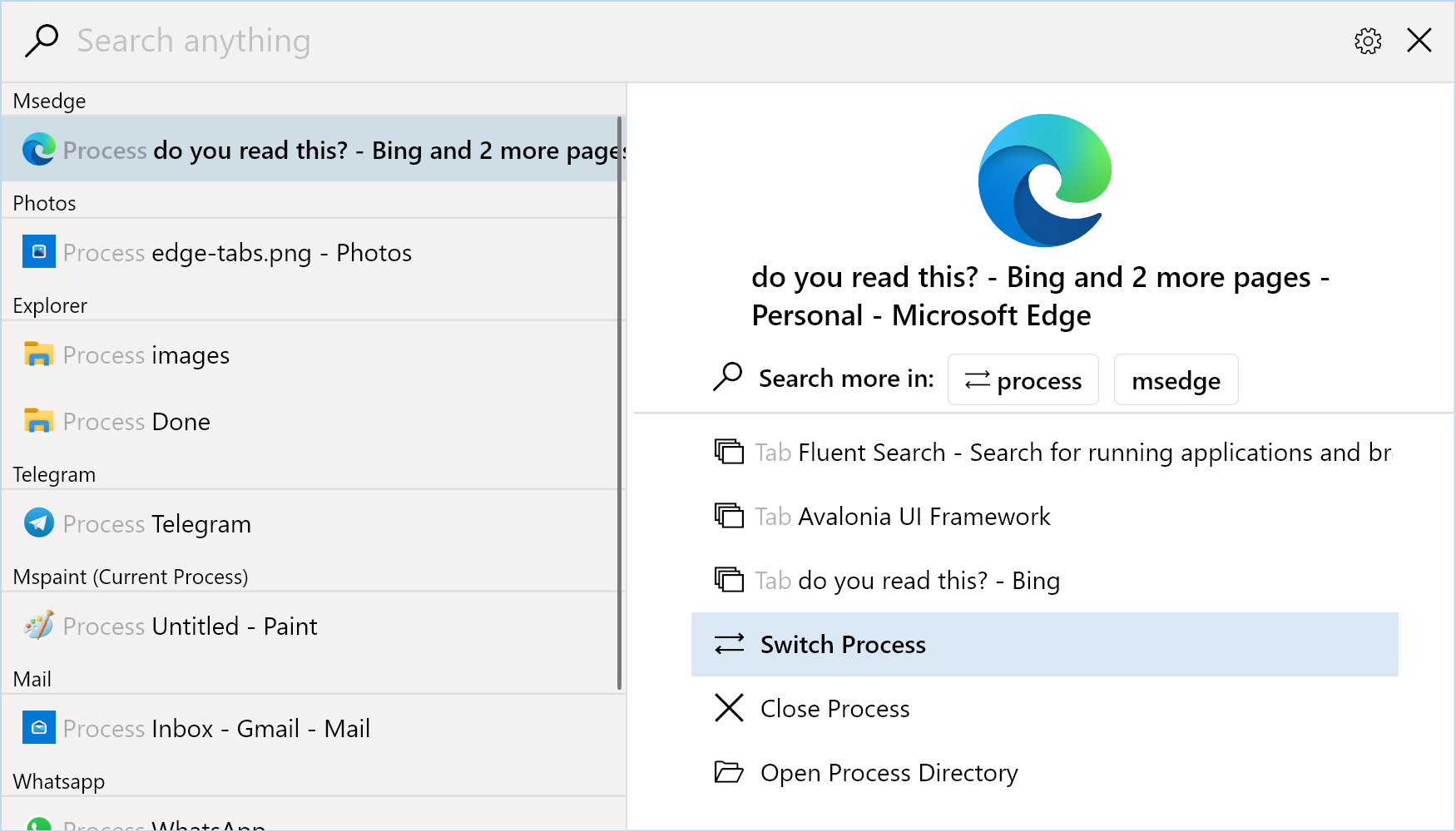 Fluent Search first change is a complete overhaul of the UI (User Interface), the new UI was built for simplicity and performance. While still managing to display all the relevant information, the new UI still supports every feature from Blast Search while being smaller by 20%.
In-App Content Search
One of the most common use cases of Fluent Search is process searching, but while jumping between processes is very useful, many users asked to be able to jump into specific content within a process. Using the UI search you can find buttons, list items, tabs, hyperlinks, text, and more. For example, you can now search for browser tabs and jump between them easily.
New Search Applications
Just like Blast Search, Fluent Search relies on search applications to find the result you are looking for. With the new update you can now trigger web search, run a command or event search for math problems.
Improved Performance
The Fluent Search update has many performances and reliability improvements. The search performance is improved by 40% and the screen search performance is improved by 20%. Also, the installer size is reduced by 35%.
Improved Machine Learning
Fluent Search uses a new ML (Machine Learning) model that uses RL (Reinforcement Learning) to understand which search results you prefer based on history. (Everything is calculated locally)
What's Next
While this is a very big update, much more is planned -
Search tags keyboard hotkeys
Improved performance for UI searching
Search applications plugins/extensions
Your suggestions!
To suggest any new feature feel free to contact me through support@fluentsearch.net