Fluent Search version 0.9.25.0
Fluent Search version 0.9.25.0
New search app - To Do
Fluent Search now support searching for Microsoft To Do tasks. You can easily search for any task, rename tasks, complete tasks, or create new tasks. You can enable the To Do search app in the settings.
Improved transparency
You can now enable acrylic blur transparency effect for any Windows 10 version above 1803. Also, the window opacity is no longer capped at 0.4.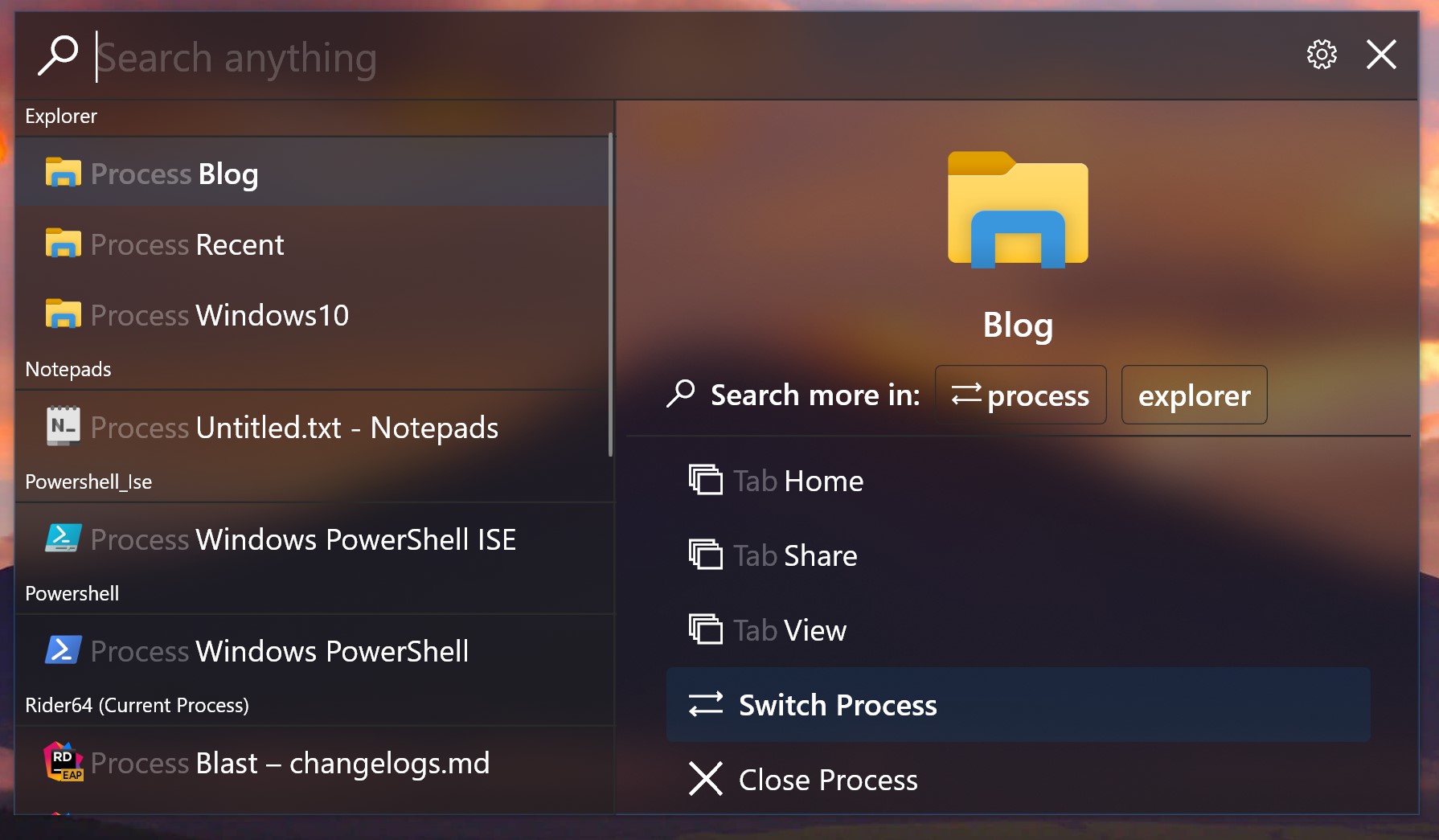 Improved machine learning
Fluent Search uses ML (machine learning) models that predicts which search result you are looking for based on your current activity. In this version the ML model has been optimized to be more aware of little changes in the context of your searches.
Full changelog
Added integration for Microsoft Account (currently only To Do uses it)
New search application - To Do, manage you Microsoft To Do tasks
Enabled acrylic blur transparent effect for Windows ver <= 1803
Improved search tag recognition
Improved start time
Improved chromium search results ordering
Improved scoring system and machine learning model
Changed minimum window opacity from 0.4 to 0 (go wild)
Changed default font scale to 1.25 from 1.0
Fixed search window title bar sometimes showing when transparency is enabled
Fixed a bug that rarely using Key Gestures (e.g. pressing Del to close process) causing Fluent Search to crash
Thanks for all the feedback! Feel free to contact me for any suggestion/issue on support@fluentsearch.net